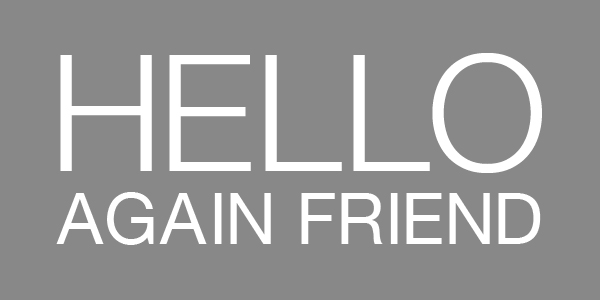 Today is a sort of relaunch for this site. I've been planning it for a few months, but I kept procrastinating. I was dying to change things up here, and I missed blogging terribly. Yet, I still couldn't pull the trigger on making the changes. Then, along came the incredibly powerful Things I'm Afraid to Tell You series. Reading those entries made me want to jump back into blogging, so here I am.
I owe you some more details as to why that series got me back on the keyboard, but I think that would be best served up as part of my own TIATTY post. (Should anyone want to join me, please use the contact form to e-mail me or tweet me.)
Until then, here's what's going to happen.
I'm going to start blogging regularly again, introducing new types of content and features as I do. I'm in the process of re-categorizing all my old posts and deleting many that I don't feel fit with the direction this site is going in. I'm going to be publishing posts on food, fitness, parenting, style, music, travel, and more. I plan to organize this site by actions related to experiences like See, Hear, Taste, Go, and Be. These might be broken up into subcategories; for example, Health might fall under Be. If you have anything you'd really like to see, please let me know. After that, I'll be working on a responsive redesign so that users on the tablets and mobile devices will have a better experience when visiting the site.
Hello again, friend.