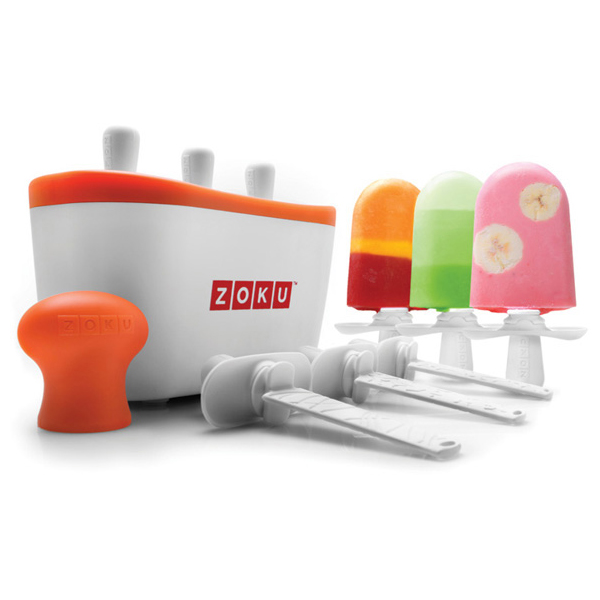 Growing up in Florida, my summer memories are punctuated by the smell of chlorine, sunshine, thunderstorms, and popsicles. Do you remember the ones that had a cheesy joke on the stick? I loved those. My favorite popsicles were the ones we made ourselves. My mom had a tupperware pop mold, and I impatiently waited for the pops to freeze. I hated the waiting, or even worse, running out of pops on a really hot afternoon.

Fast-forward twenty years and the only waiting we have to do for a home made popsicle is about 7-9 minutes. Ok, I'm a tiny bit late on this one, but I've just acquired a Zoku. We made our first strawberry-banana and orange juice pops today. It's basically our shiny new toy.
I'm ready to try something more advanced like a cucumber mint margarita pop or something exotic like these. The most exciting thing? That I can make my own healthy treats like this apple pear and orange pop that you can even sneak some kale into!
Have you tried the Zoku? Do you have a favorite recipe for a pop?