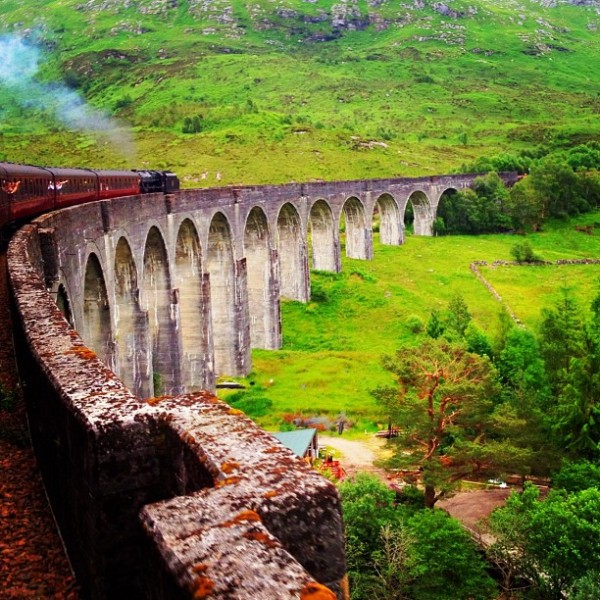 Did you know that the train in Harry Potter is a real functioning steam train? The Hogwarts Express is actually the Jacobite of West Coast Railways. Located in Scotland, where much of the scenery for the movies were taken, the train departs from Fort William and takes a beautiful scenic route up to the seaside town of Mallaig.
Being huge Harry Potter fans, we HAD to take this train. It also happened to be mine and Aidan's first time on a train, which made it all the more magical. I was surprised at how fast the steam engine traveled; I'd always imagined them being slow. The ride was incredibly relaxing and scenic. We loved hanging out by the open windows between the carriages. (This is where you find all the train enthusiasts and the photographers, hoping to get that perfect shot or see that rare train.)
Upon our return to Fort William, we headed to our B&B, Torcastle, located beyond the thrillingly narrow tunnel pictured below. (By thrilling, I mean terrifying and cool all at the same time.) Our host, Illona, gave us a warm welcome and told us that we might want to visit a ruin at the edge of her property. Before heading to dinner at a local pub, we walked out through the B&B's microfarm to what was left of Tor Castle. To my suburban born 9 year old, this was a real adventure. Exhausted from the day, Aidan fell asleep at the pub and we followed suit as soon as we got back to our rooms.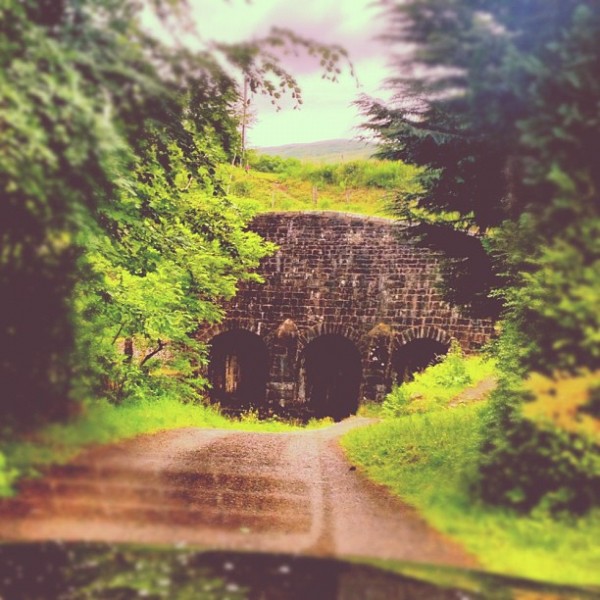 In the morning, Illona served us a fresh full Scottish with eggs from her hens. If there is one thing we learned on this trip, it's that fresh eggs make all the difference! After packing up and saying our goodbyes, we started on our drive, stopping in Glencoe to take in the scenery, to catch our flight in Edinburgh.
Have you ever taken an unusual train ride? Would love to hear your story!
All images by Jennifer Ortiz