In the month of November, I'm meditating on my gratitude for something different each day.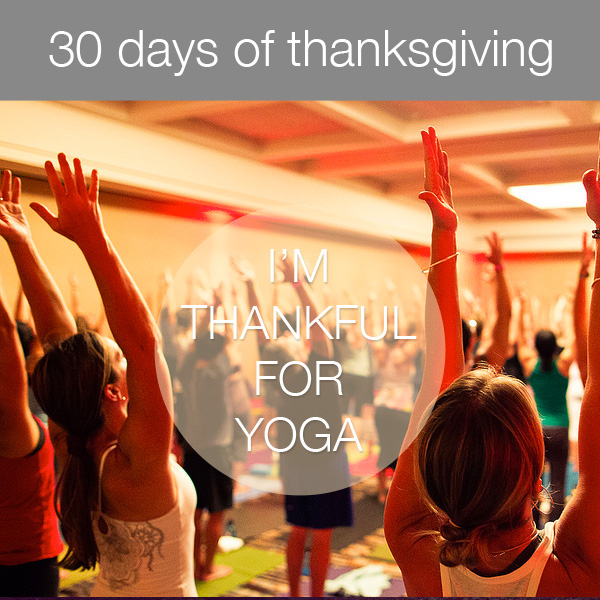 Today, I'm thankful for my yoga practice. I've been a student of various disciplines for over 10 years, and I'm still learning something new with each class.
I'm thankful for every vinyasa I've ever taken, every namaste I've ever muttered. I love the peace of savasana at the end of every class. I'm thankful for the gong, the singing bowls, the chanting of ong-namo-guru-dev-om ("I bow to the Creative Wisdom, I bow to the Divine Teacher"), and all that other "hippie-dippy shit" that totally rocks my world. I'm thankful for the acceptance and the inner reflection. I love myself more because of yoga. It can be a horrible day and one hour of practice feels like a clean slate. It just unravels everything inside. To all those who've ever practiced with me and the teachers who've guided me, I thank you deeply.
Background image: Lululemon Flickr