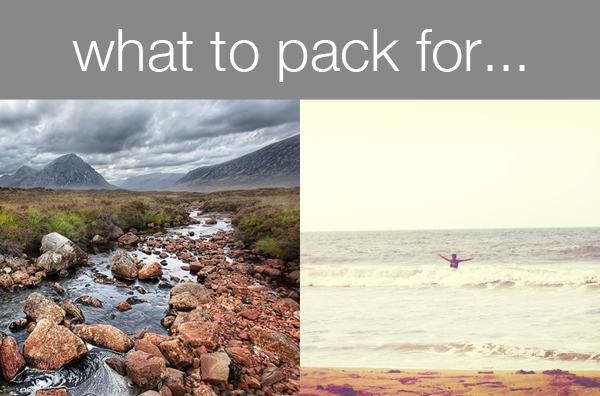 I love to travel, but I hate to carry luggage. In fact, I haven't checked luggage in 10 years! I'm not looking to break that streak any time soon. I've learned how to pack smart and get the most out of my little carry-on and personal bag.
I usually wear a tee, cardi, jeans, and ballet flats on the plane, which helps remove some bulk from my carry-on. Shoulder bags are an absolute must. I slip a clutch into my shoulder bag with my travel docs, iPhone, and wallet, which saves space and keeps me organized. If I'm bringing my laptop, it goes into my shoulder bag, too. I top that off with a blanket.
Now for the carry-on luggage. Here's an example of what I pack beyond toiletries & undies for two different trips.