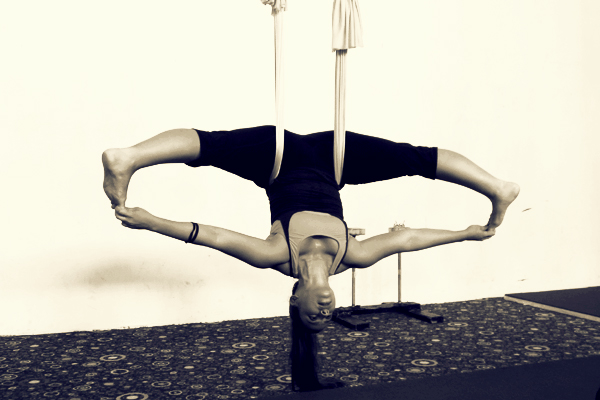 Wow! What a week. I'm back from DC and catching up on work. Aidan started school and football practices. Jessie & I visited the Miami Ad School and I got to see Nadia for the first time in 5 years. I'm really in need of some yoga, so my goal is to try some new poses this weekend. Maybe I'll get back to an acroyoga class?
Keep your headphones and chargers from getting tangled.
Go ahead and play with your food!
How great is this bohemian wedding?
Ever wonder what your dog is saying? Reference the language of dogs.
A truly inspiring video reminding us that we can do awesome, irrational things.
I've started a collection of yoga poses I want to get into on my Pinterest.
Photo: Yup, that's me hanging out at SFCAS