Eva and I are launching a Latin food blog in the fall, but you can follow us on twitter in the meantime. We plan on having plenty of cocktail recipes like this one that Eva and I mixed up poolside over the weekend for Jessie's birthday.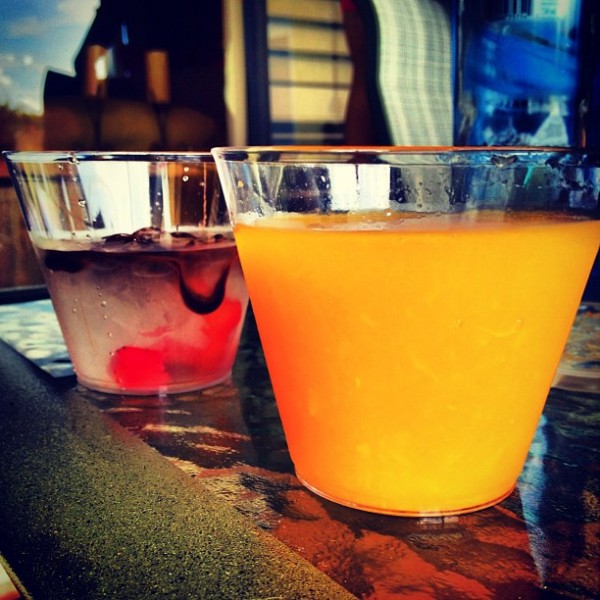 La Candela
1.5 oz Prichard's Sweet Georgia Belle Peach & Mango Rum
1.5 oz Smirnoff's Green Apple Vodka
1.5 oz Whipped Cream Vodka
3 oz Orange juice
1 oz Cranberry juice
Combine the 3 liquors over ice. (If you don't want to pre-measure, just use a 3 second pour of each.) You should have about a half a cup of liquid at this point. Top off the rest of the cup with orange juice and a good splash of cranberry juice. Stir, strain, and serve.
Like this recipe? Subscribe to Latinas En La Cocina's e-mail list for more recipes like this one!